Getting warmer for winter days. Black Friday with Togas.
17 November 2022
Reading time: 4 min
5 views
21 November 2022
Reading time: 4 min
5 views
November starts with first snow and frost of freeze. It is the busiest shopping month of the year when you are looking for duvets, cozy throws and super soft home wearables to stay warmer. November kicks off the holiday season with Black Friday sale, offering the best shopping days to choose cuddly accessories to give you the most warmth and comfort in cold winter months.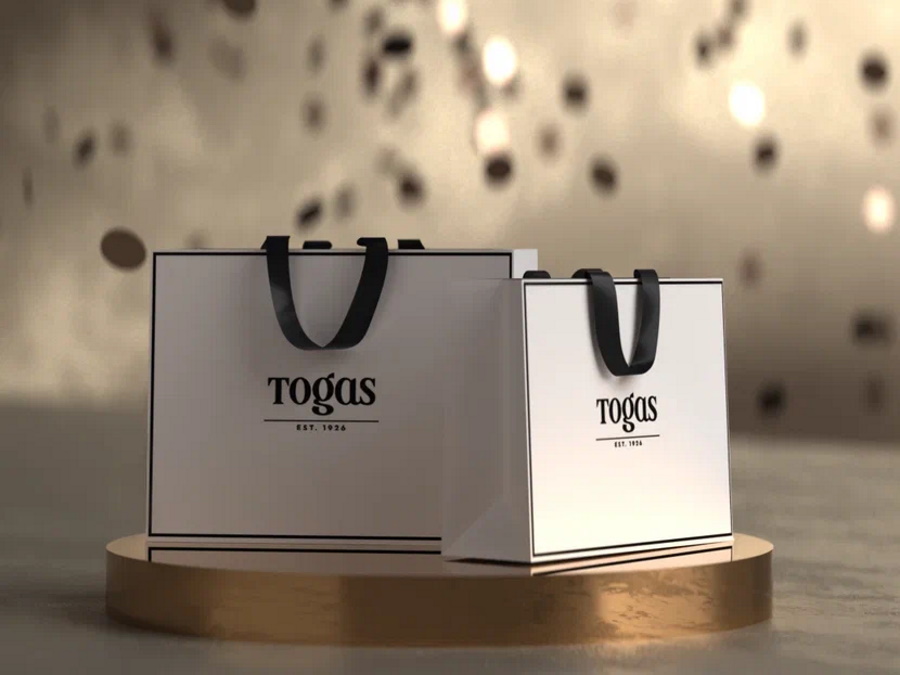 Winter duvets
Searching for the best comforters on cold winter nights? Look no further than down or wool duvets. If you prefer to sleep with an open window even in cold weather and your room is cool at night, you won't find a better blanket. If your bedroom has a warm atmosphere, or the temperature varies slightly throughout the year, go for sheep or camel wool items. This is an all-season option, comfortable, warm but not hot.
Wool filled duvet is well-known for their hygroscopic ability that keeps you in dry warmth, absorbing moisture. It is also packed full of health benefits. Wool fibers contain lanolin and organic compounds that have a beneficial effect on skin and muscles, improve blood circulation, dilate blood vessels, activate metabolism and regenerative processes in tissues.
"Lyra" duvet is filled with white merino wool. This natural fluffy material has excellent moisture absorption qualities and is extremely cozy. The comforter is quilted with a special anatomical stitching designed by Togas.
"Maestro" duvet is filled with a delicate and thin undercoat of young Mongolian camels of the Bactrian breed. It is not only a warm and cozy comforter, camel wool is celebrated for its powerful health benefits. It is helpful in the treatment of common cold, radiculitis, rheumatism and joint pain.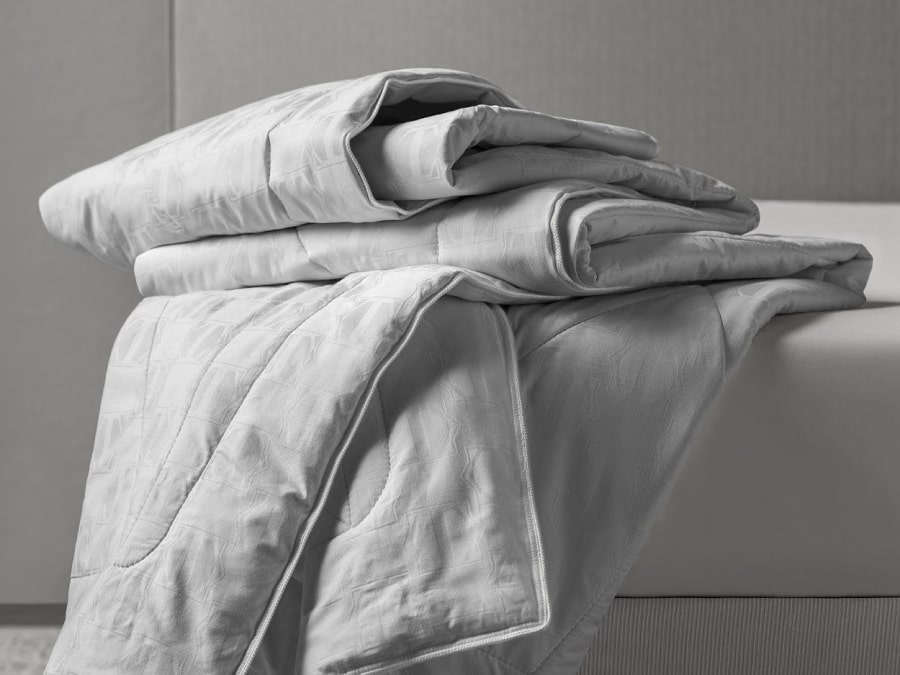 Throws
A quiet weekend evening at a TV screen or gathering at a fireplace in a country house. Warm, relaxing, comfortable… There's one thing that will make for those cozy hours on the couch on chilly winter nights — a soft wool throw.
"Lavell" throw is a blend of merino wool and soft cashmere. Cashmere is combed from goats by hand in spring. This warm gorgeous throw is perfect for evenings when a chill touches the air. This coffee color model comes with a latte hue ground adorned with a striking geometric pattern in a rich ristretto tone. The warm soft fabric and tasty coffee shades complement each other, creating a cozy vibe. You can purchase "Lavell" and other throws at the Black Friday sale.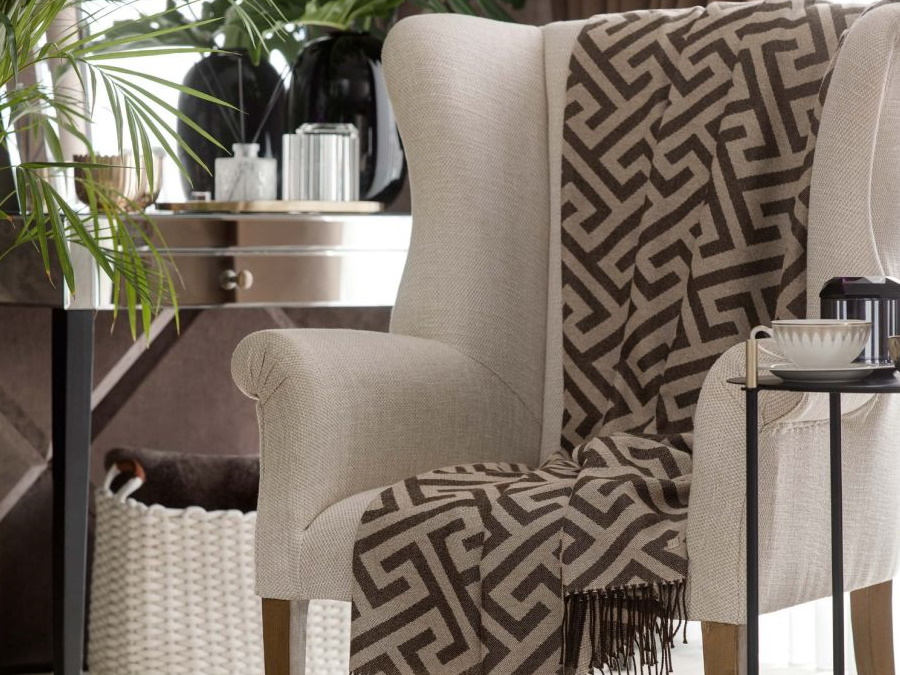 Warm robes and slippers
A warm terry cloth or velvet robe is perfect in a cold season, when you're coming out of the shower or cozying up after a relaxing bath. Ideal home wearables do not only keep you warm but also enliven your decor and elevate your spirits in a home space.
Shiny, soft to the touch velvet models are suited on chilly days and make for luxurious statement wear. They can become a great gift for everyone. The Togas collection offer several classic cut velvet products.
"Art Line" bathrobe is a timeless classic for men. It is a traditional belted and hooded robe that comes in men's favorite colors: beige, gray, blue, and chocolate. The material of the robe is a natural high-quality combed cotton.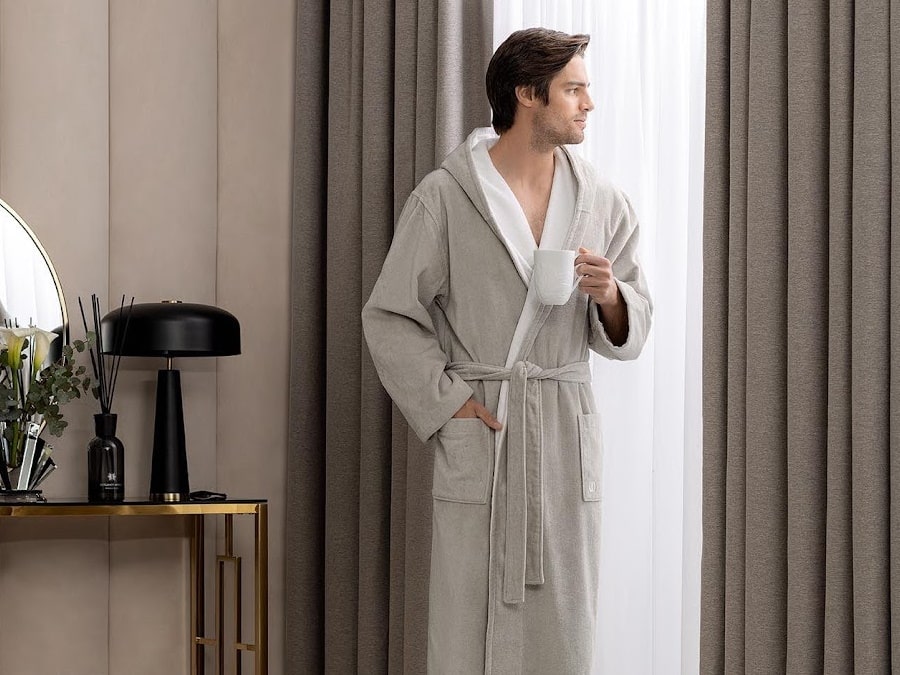 Warm terry cloth robe "Izar" makes for a smart and gorgeous accessory for every woman regardless of her age. This is a classic kimono robe with a shawl collar and an intricate vintage-inspired jacquard ornament. A yarn-dyeing technique was applied to achieve the elaborately detailed look. It resembles the noble antique frescoes with their muted colors and light scuffs that appeared over the centuries.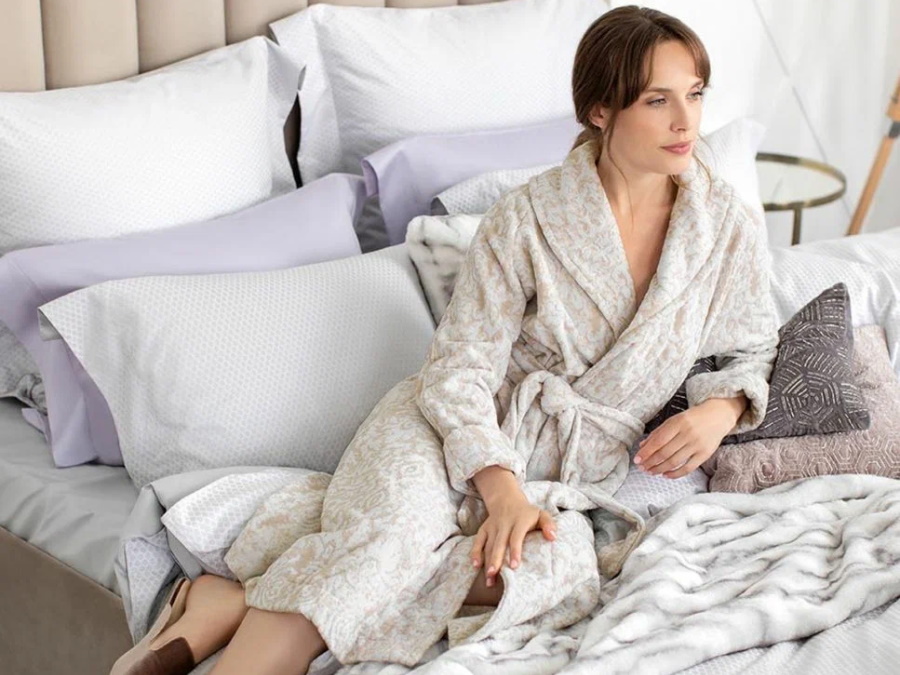 You can buy these beautiful bathrobes during the Black Friday sale.
Soft closed toe slippers with Black Friday discounts pair seamlessly with a robe. The Togas collection features men's and women's models. "Oliver" and "Olivia" models, comfortable and hugging, are made of soft high-quality cotton Jersey. Cotton textiles are breathable, comfortable and moisture wicking. Both men's and women's slippers come in several colors to choose from.
Slippers "Olivia"
Indulge yourself with a decadent wearable for a relaxed evening or buy New Year gifts for family and friends in advance. November 24 through November 30, save up to 30% off the price on textile items and home accessories from Togas.