How to wash cotton clothes the right way
27 December 2022
Reading time: 4 min
3 views
19 January 2023
Reading time: 4 min
3 views
Cotton is one of the most popular and versatile fabrics for bedding and home wearables. It is a soft and fluffy material that has become a staple all-time favorite and go-to fabric for everyone. The history of cotton fabrics traces back to the 15th century B.C. The first mention of its existence was found on clay tablets in ancient India. Its amazing absorbency and breathability were first recognized by dwellers in hot eastern countries who used it to protect themselves from the scorching heat. Cotton's snow-white fibers ensure it's a perfect natural material, eco-friendly and cheaper as compared to silk.
Advantages:
Doesn't cause irritation and skin reactions.
Excellent absorbency, dries quickly.
Exclent breathability, one of the most comfortable materials to sleep on.
Doesn't build up static electricity.
Easy-care, durable fabric.
Here's our guide to washing cotton items the right way, from clothes to home wearables.
How to wash clothes made of cotton
Cotton textiles are not hard to care for, it is much more practical and durable than products from natural silk or wool, which must be washed exclusively by hand in warm water or dry-cleaned. Iron silk items carefully, avoiding the scorching hot temperature. Dry wool items equally with great care as they easily shrink and deform.
Cotton can be washed in a machine though there are some exceptions to this rule. If your clothes are made up from blended fabrics and come with high-maintenance materials or lace and intricate finishes, they can deform if machine washed. Or if you have some brightly colored items, your textiles can fade after washing if the dyes are not very good.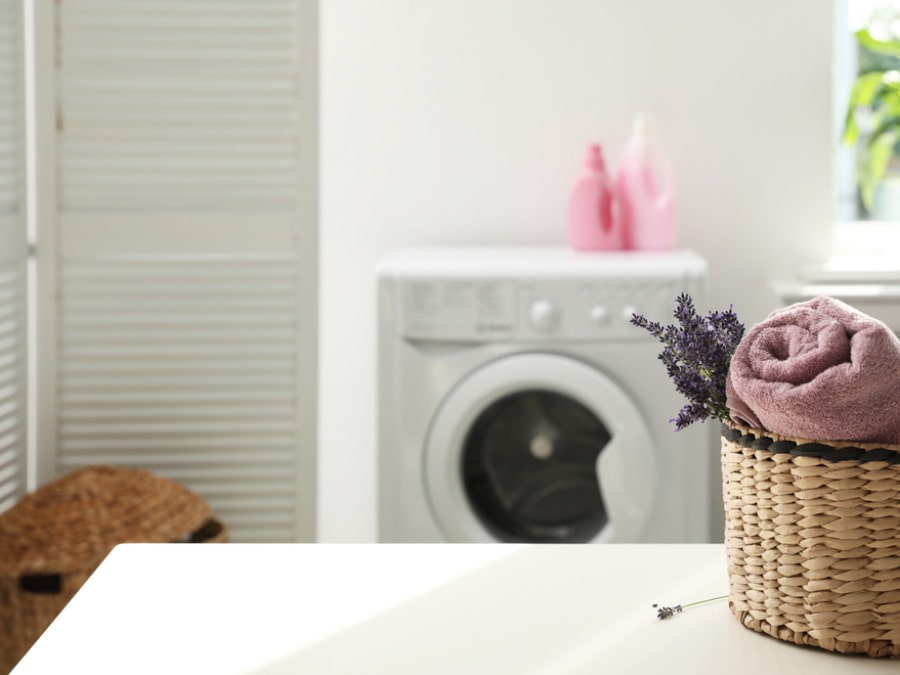 How to machine wash cotton
It is hard to contemplate our daily routine without the ease of having clean clothes at the touch of a button. You can machine wash almost everything: home clothes and linens, cotton bedspreads, curtains, kitchen towels. If you have a lot of things made of cotton, make sure you know how to wash its different types. Depending on the product, the water temperature, wash time, modes and rinse cycles will differ.
Wash more sensitive cotton textiles — light throws, bedspreads, curtains (especially colored) — at a maximum of 30°C, in warm water, treating them to a gentler cycle. Apply the same settings to coloured items. Hot temperatures can cause bright clothes to fade, stretching cuffs on sleeves or sweatpants. The collar of your garment may also stretch or deform.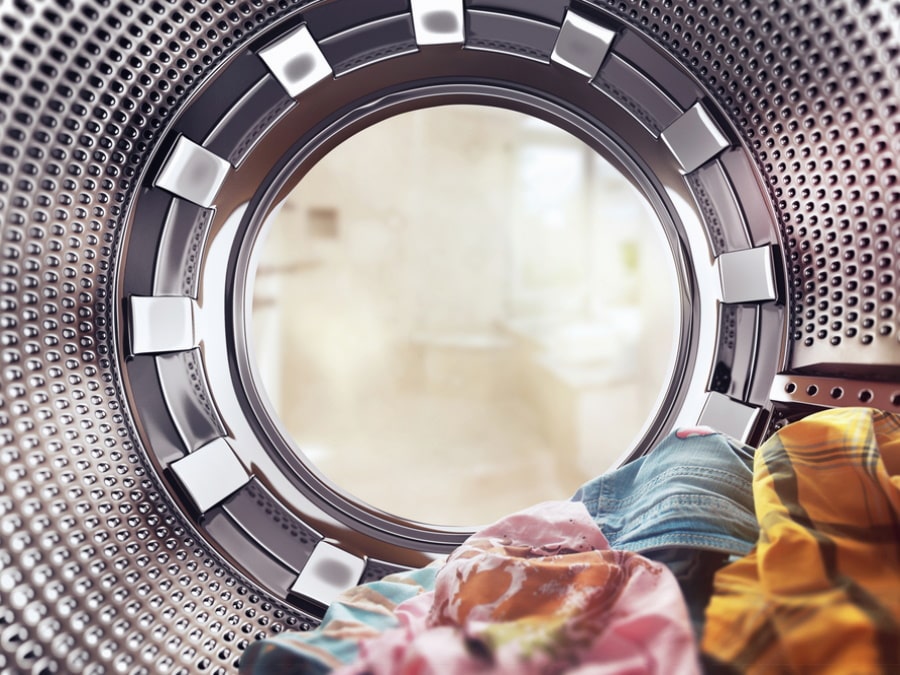 Tips for washing bed linens
We take extra time selecting our bedding sets, and cotton sheets are some of the most comfortable materials for a restorative sleep. It is soft to the touch, especially sets from sateen weave yarns. Cotton linens are non-slip like silk and also possess excellent absorbency properties. The fabric breathes unlike textiles made of synthetic or blended fibers, leaving you cool even when temperatures soar.
Temperatures for machine washing cotton linens vary depending on the material.
With brightly colored fabrics, use the following settings for a machine wash:
delicate wash at 40°C
detergents for colored linen
do not bleach
tumble dry your laundry at a lower temperature.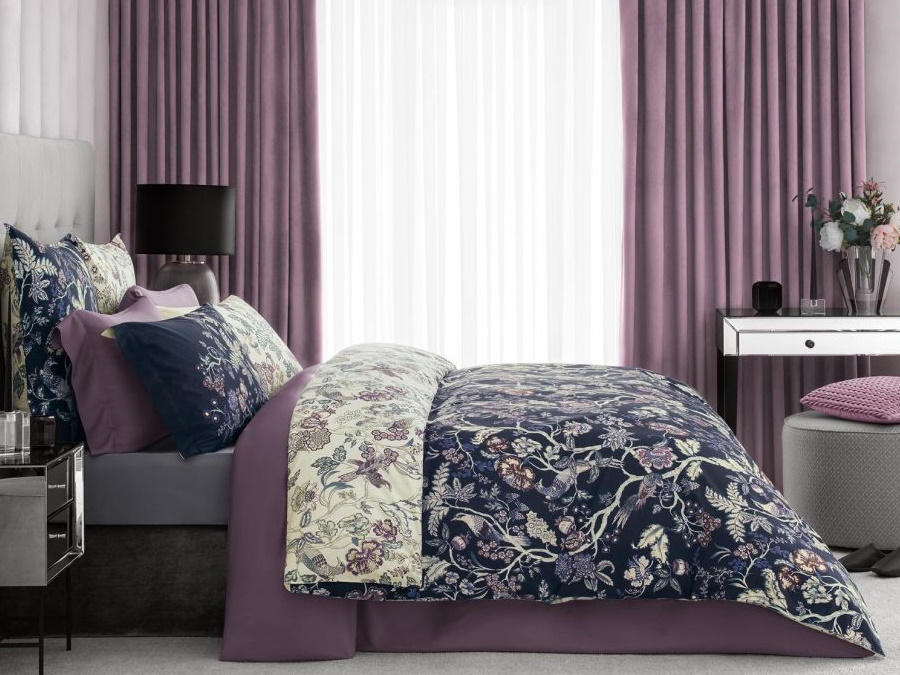 Washing temperature for white bedding
What temperature to use when washing white cotton items? White fabric is more sensitive to dirt, its color may get compromised over time and even small stains are so much worse when you get them. Temperatures with such linens can go up over 40°C, without fearing that the color will fade. If your whites are heavily soiled, apply a temperature of 60°C. White cotton textiles can also be machine dried at 60°C.
How long does a "Cotton" setting wash? In addition to the usual cycles with a temperature of 40-60°C (for colored or white fabrics) that take 40 minutes or an hour, more intensive modes can be applied for heavy soiling.
Almost all washing machines have an intensive wash setting for heavily soiled laundry like baby sets or kitchen cotton towels with stains from tea, coffee, wine or sauces. It usually takes two to three hours, as long as this mode washes at a high temperature. It goes through all cycles — soaking, prewash and main wash, several rinse cycles.
How to remove stains
Sometimes even your washing machine is helpless with some stains. How to get rid of these pesky soils when nothing works? Applying some types of bleach can help. Choose wisely though: colored items should be treated with products without chlorine, and even they should be used with caution.
Tips for removing stains:
Berries, jam, blood. Soak the clothing in cold water for 24 hours. Then wash the stain with laundry soap or use bleach.
Grease, oil. Try applying dishwashing detergent, it's good at fighting grease stains. Pour the liquid onto the cloth, leave it on for a while. Rub, then use a machine wash.
Rust. Lemon juice, citric acid or vinegar. Such strong acid works only on white material.
Yellow sweat stains on white clothing are often removed with ordinary baking soda. Dilute it with water to a pulp and apply to the stain. Scrub with a sponge or brush. Leave the mixture on the fabric for an hour or two, then machine wash your items.
Grass. Fresh grass stains can be tackled with the same laundry soap. Wash and leave them for a while, then use a machine wash.
General tips:
We recommend hanging cotton garments immediately after washing to make ironing much easier. Carefully hung over a flat surface linen made of dense cotton sateen needs little or no ironing. Liquid detergents are perfect for colored and white fabrics, they wash out well (unlike powder) and leave no white marks. Try not to wash laundry at very high temperatures. This causes the fibers in the material to thin and weaken, affecting their service life.
Snow-white cotton fibers give one of the best tactile experiences with their soft fabric. Wearing such clothes prevents your body from overheating in hot weather, and is suitable for people with sensitive skin. This wonderful natural material has been providing ultimate comfort for people for centuries. After all, no synthetic alternatives can match its outstanding properties.