The beauty of hand embroidery
31 October 2022
Reading time: 4 min
5 views
15 November 2022
Reading time: 4 min
5 views
The ancient art of hand embroidery has survived more than a century. The most popular cross-stitch has its roots in antiquity, when people just started decorating their clothes, simple homespun items. The existence of artistically embroidered fabrics is evidenced by historical finds from Ancient Egypt, Babylon, Persia, Byzantium, and China. One of the oldest is the intricate Chinese silk work. The Chinese art of embroidery also influenced the development of embroidery in Europe.
The most common types of embroidery are cross-stitch and stitch, with their help you can create real pictures. And there are rare and amazingly beautiful types of embroidery that we know little about or have never heard of.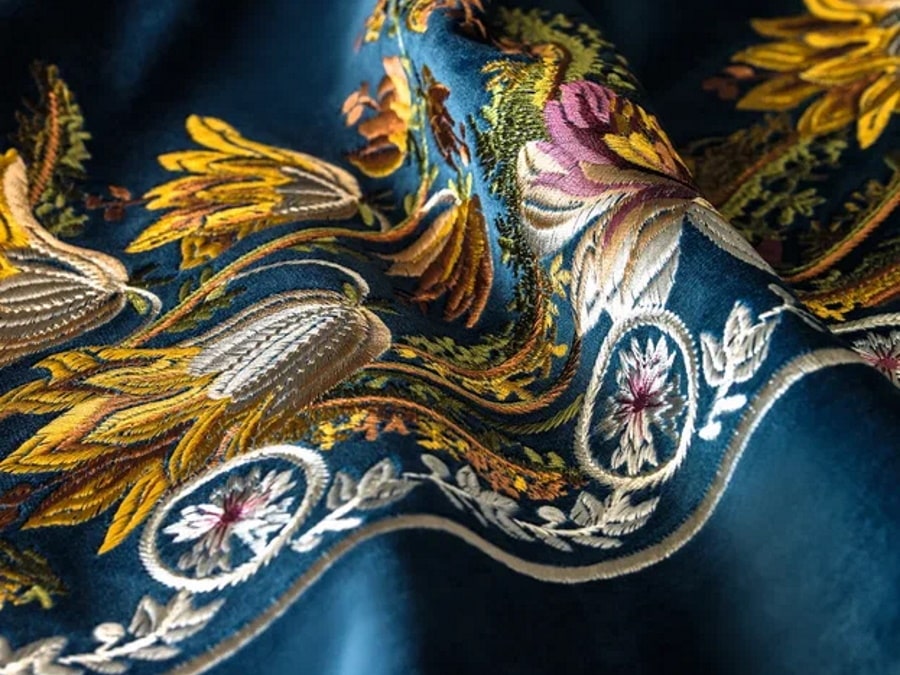 Chinese or Suzhou silk embroidery
The famous Chinese silk-on-silk embroidery, which we have already written about, is one of the varieties of satin stitch, made with delicate silk threads. This ancient type of needlework appeared in China several millennia ago! What is it? Skillful work with silk on the finest silk with the help of very thin needles, where delicate threads of bright colors shimmer beautifully in the light. Silk can create complex paintings with many color transitions. Some works of Chinese masters are priceless. For several millennia, the technique of creating silk paintings has not changed much, the secrets of craftsmanship are passed down from generation to generation.
These complex paintings, which have been created over the years, look voluminous, multi-layered, plants and flowers are alive. One of the secrets of Suzhou embroidery is the absence of visible knots, which are hidden in such a way that the surface appears to be facing on both sides.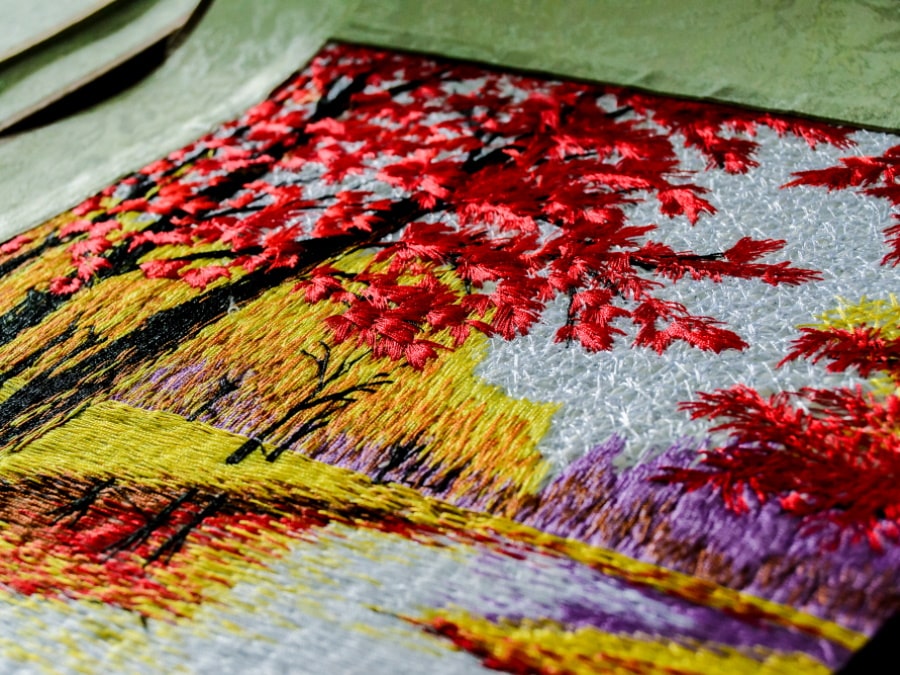 Richelieu
Unusually beautiful openwork embroidery comes from Italy. Later, this sewing became widespread and became popular in France during the Renaissance. Richelieu combines plain embroidery and appliqué. The edges of the patterns are stitched, then decorated with a voluminous satin stitch, they become slightly embossed, and the middle is cut out. The result is an openwork pattern that looks more like lace. In parts of large slots, thread crosspieces are created that connect the elements of the pattern into one whole.
Richelieu is a very elegant monophonic embroidery; it can be compared with a lace fabric. It decorates the edges of tablecloths, curtains and napkins, linen. Cutwork patterns are ideal for linen or cotton cambric. The cutwork pattern is almost always floral: flowers or leaves, this type of finish is perfect for country style or Provence.
French knot
The uniqueness of nodular embroidery is that it makes it possible to create three-dimensional panels, fabrics with expressive relief. It is more complicated than simple types of work with satin stitch or cross stitch. The thread on the front side of the work is wrapped several times around the needle and threaded on the wrong side next to it, carefully holding the knot on the front side. This is a rather complicated process, because you need to ensure that the nodules are the same size and do not stretch inside out. To change their size, simply change the number of wraps around the needle: once for small knots, three times for large ones.
Knot embroidery is often combined with its other types: for example, bulging buds and flowers in a landscape are embroidered in this spectacular technique, and foliage and grass are embroidered. It is also used for embroidery with ribbons.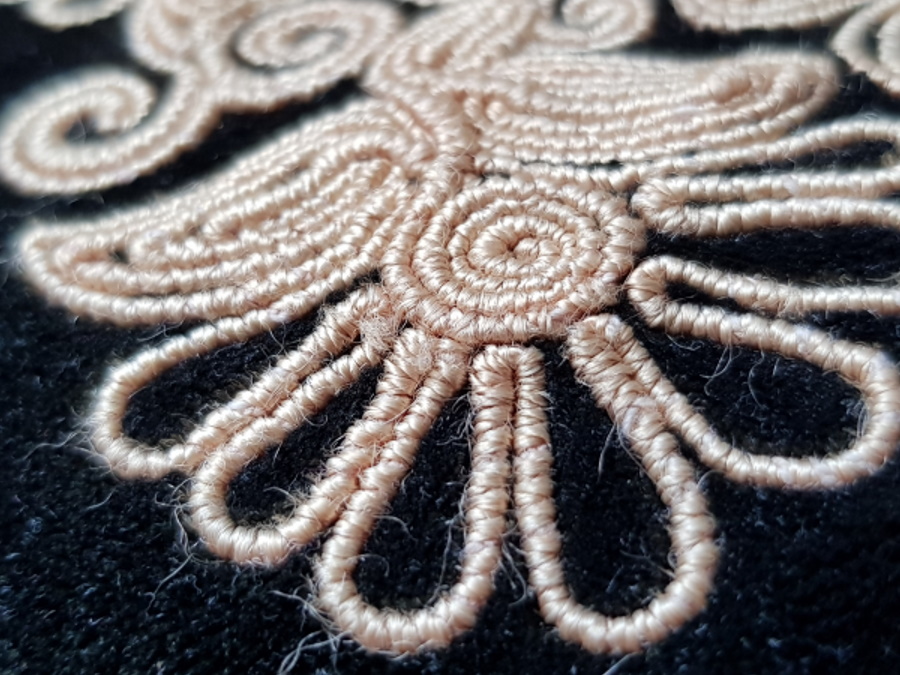 Beads and glass beads
Beadwork is more than just embroidery. It can be compared to a shining picture of small precious stones. Beads and glass beads, shiny and expressive, make it possible to create something bright, extraordinary and very elegant. The technique of embroidery with beads is not so complicated, but only requires care and accuracy. Dresses were embroidered with beads in Ancient Egypt, clothes embroidered with beads were found during excavations of cities of antiquity. Not only clothes are embroidered with beads, but also bags, wallets, home textiles (for example, decorative pillows), beautiful paintings and panels are created from it. Any material can become the basis for embroidery with beads.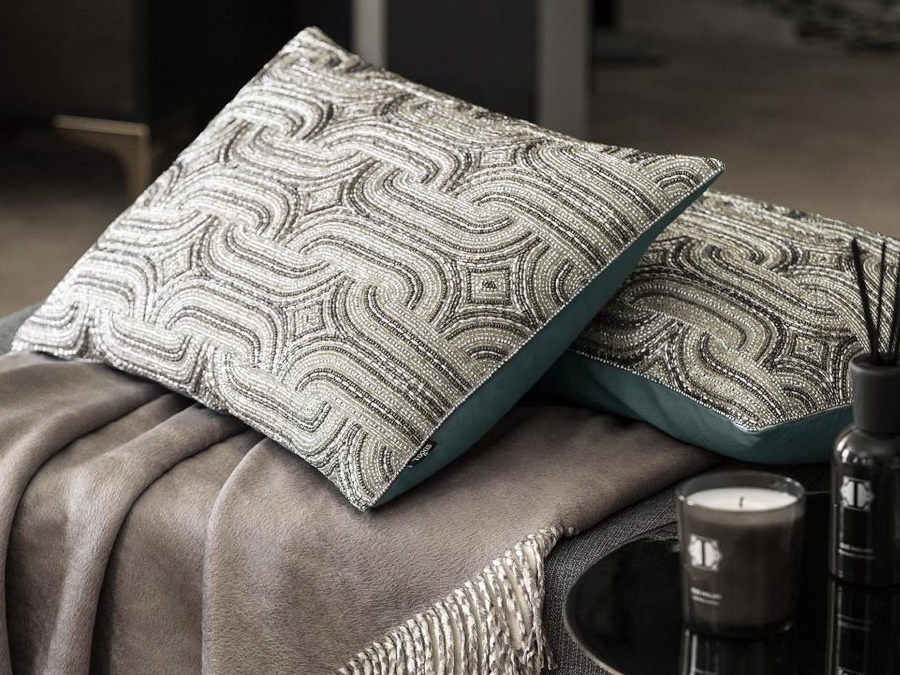 Precious gimp
Ancient embroidery with a cantle or gold embroidery was the lot of craftswomen-gold embroiderers. For its manufacture, a thin thread twisted into a spiral thread (gold or silver) was used. Expensive fabrics, such as velvet, were embroidered with such threads. This thin thread went through a complex and laborious manual process of creation. That is why the expression "pull the gimp" appeared, which means to slowly ignite, cool and stretch the precious gimp.
Gold embroidery is considered one of the most difficult due to the strong twisting of the threads. The most ceremonial attire was decorated with such sewing: the clothes of nobles, uniforms, icons. Now the gimp is most often used to decorate church vestments.
Any embroidery is great. It carries the inspiration, talent and creativity of its creator. Masters of the Togas Custom Product create textile masterpieces, from curtains and bedspreads to decorative pillows, with hand-finishing and intricate embroidery, including beads.