Three different styles of one living room. Changing the interior style quickly and simply
3 November 2022
Reading time: 4 min
3 views
15 November 2022
Reading time: 4 min
3 views
Sometimes we want to change the surrounding reality. Start with the simplest - with changes in the atmosphere of an apartment or house. If you do not have the opportunity to do large-scale repairs and change furniture, do not give up. There are quick and not very expensive ways to create a different interior style with a room, change the atmosphere with the help of new colors and decor items.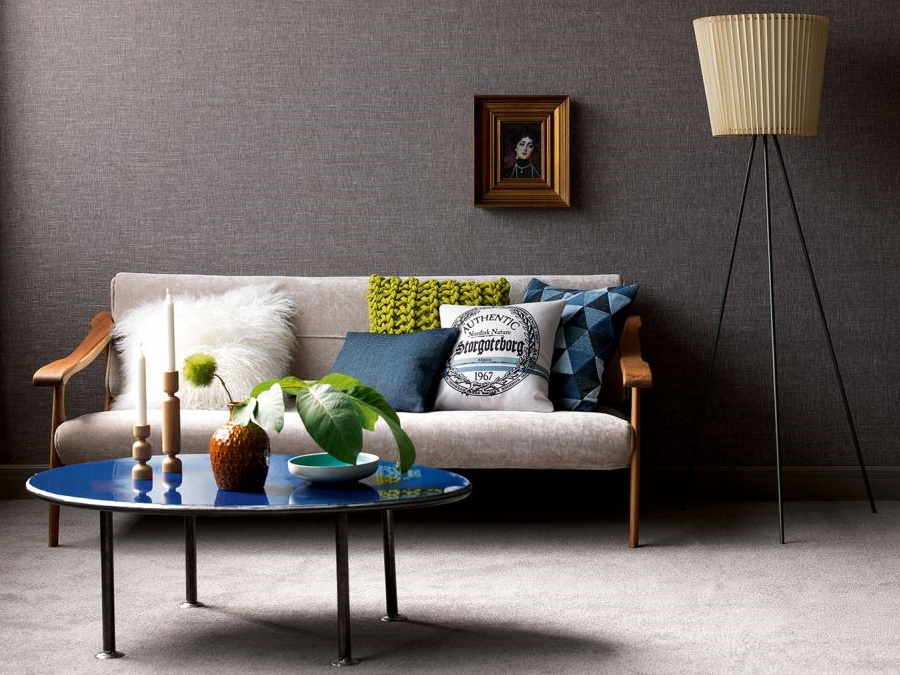 The simplest thing is rearranging furniture. Add new small items (pouffe, shelves). A decorative screen with an original design will affect the interior image, help divide the space and affect the visual perception of the room.
Bright accessories and textiles. It can be a completely different palette, new accents. Ethnic ornaments on fabrics that will bring African motifs and the heat of the East into the interior, crystal accessories for a classic look, original pop art posters or avant-garde paintings that will immediately form a design concept.
Unusual items. A hammock for relaxing or a rack of an unusual shape on which souvenirs brought from different countries are displayed. A feather lampshade or unusual beaded curtains in a doorway instead of a door is what will make a room different from others and will definitely affect the mood.
Three styles of one living room
With the help of simple actions, just by adding textiles and decor items, let's change the style of one room, for example, the living room. Imagine an ordinary rectangular room with light cream-colored walls, a brown wooden bookcase, a beige corner sofa and a glass coffee table next to it. This is a versatile modern decor with a neutral palette. In such a room, you can quickly change the interior style, filling it with other colors and creating a different atmosphere.
Art Deco
Art Deco style is about bohemian luxury, geometric ornaments and shapes. What will we do to get closer to him? The first and simplest thing is to put some spectacular shining decorative pillows on the sofa, they will immediately attract attention. Models from the Togas collection that are suitable for Art Deco will be "Saurino" and "Astier" pillows<.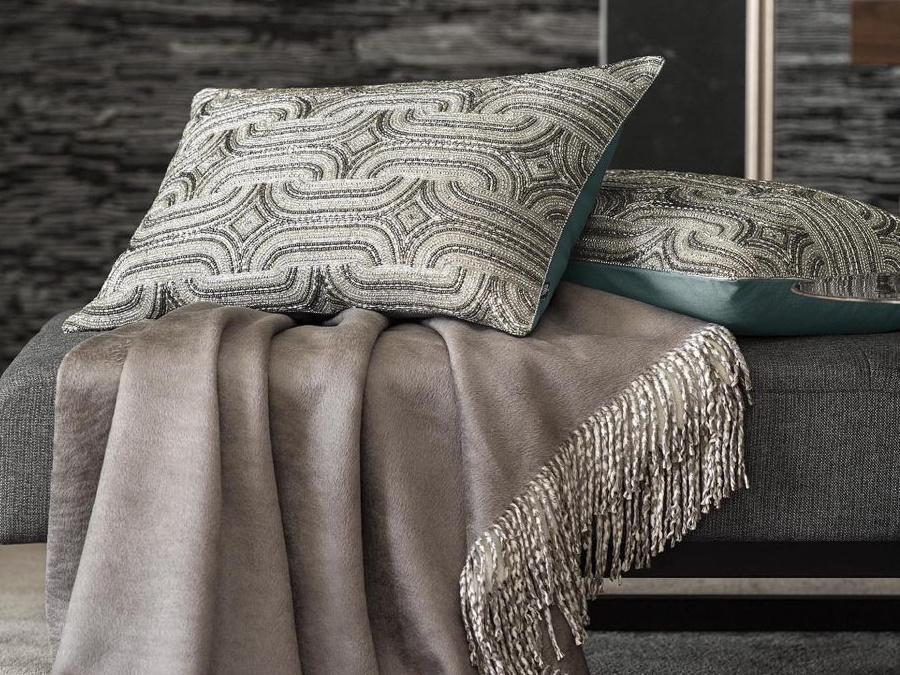 In Art Deco interiors there are always lots of mirrors of unusual shapes or mirror panels. A typical mirror in this style is a sun model with golden rays and a round mirror glass in the center. Such decor on the wall of the living room will clearly emphasize the chosen design of this room.
We will also decorate the coffee table next to the sofa with a spectacular vase or a crystal candlestick. Art Deco is all about the luxury and brilliance of materials, so crystal decor will be the best choice for such an interior. On the table we put an "Art Deco" vase, exclusively designed by Togas designers and made in this characteristic style. In it transparent crystal is complemented by rare black crystal inserts, which have a bright sheen and depth of color. Another elegant piece of Art Deco decor is the "Osvald" candlesticks in black crystal.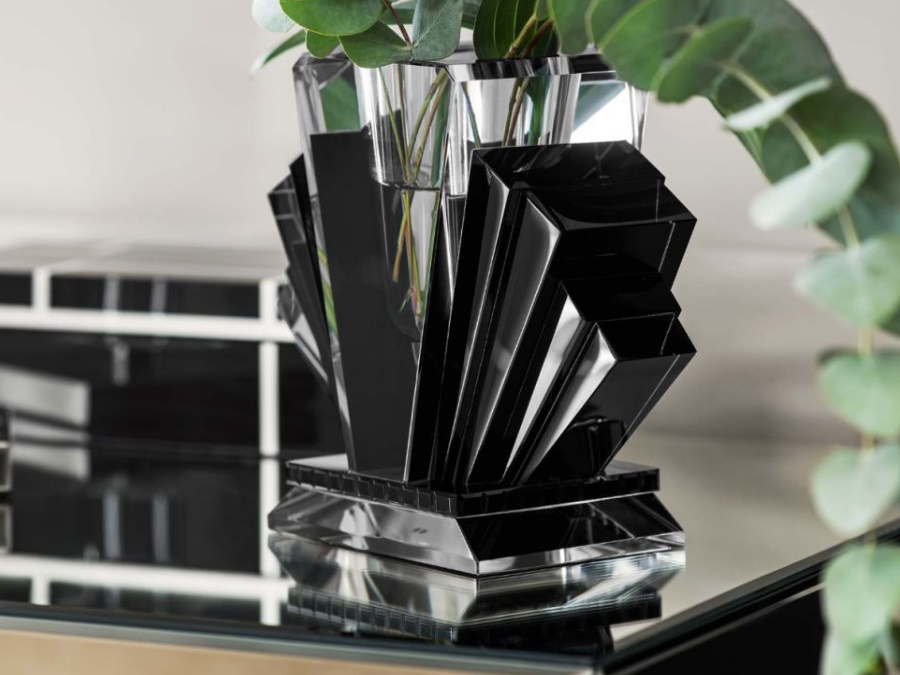 Scandinavian style
Conciseness, apparent simplicity and at the same time a special cozy atmosphere in bright Scandinavian interiors made them popular far beyond the borders of the Nordic countries. Living room in Scandi style is light and air, lightness of forged furniture, natural wood, cream, beige, white surfaces. White will always be the main color in such an interior, and this, of course, is due to the lack of sunlight in Scandinavia.
So, what are we doing? A few fluffy lambswool pillows will immediately create the right mood. Remember everyone's favorite IKEA sheepskins? Let's put on the sofa decorative pillows "Nordic" cream shade of ecru. Pillows made of natural fur look luxurious, while being cozy and pleasant to the touch. Let's complement the interior with a light ottoman "Otero" made of long, fluffy merino wool. A soft pouffe is also a way to relax and unwind without straining your back.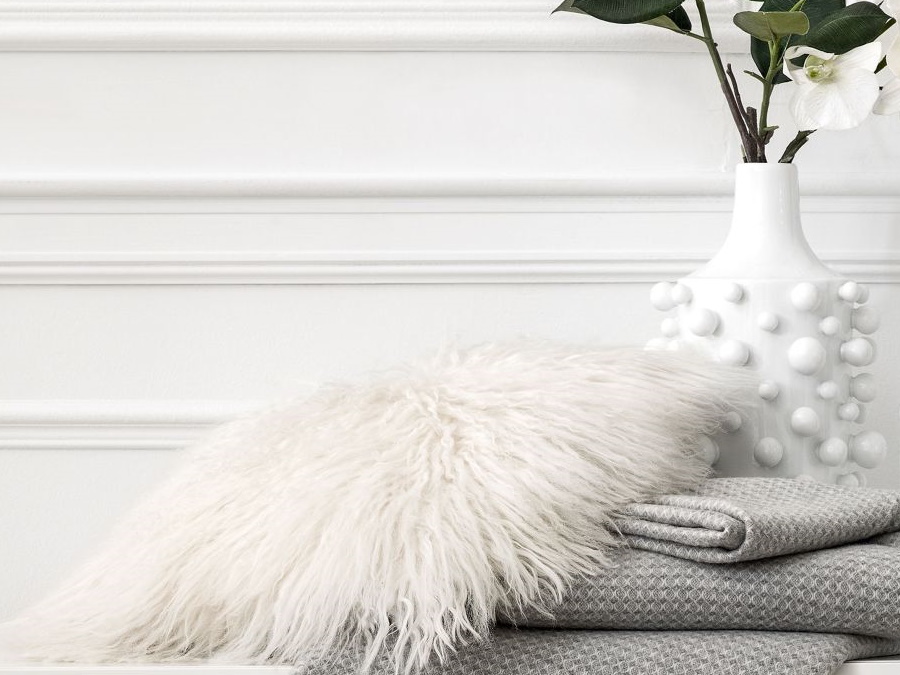 Let's hang a few posters in light wooden frames in the Scandinavian style on the wall, and the room will immediately change. Let it be soft landscapes, drawings of animals and plants, or monochrome laconic photographs. Posters play a big role in creating a harmonious Scandi interior. The final touch is live plants in pots. Plants are the perfect complement to this eco-friendly style and liven up the creamy beige palette.
Classic or neoclassic
Let's add a classic aura to the interior. We will change the curtains for new "Molinero" curtains. Warm golden fabric will complement the palette of the room and at the same time decorate it with its shine and classic pearl damask swirls. Complex jacquard weaving of threads makes it voluminous and expressive. These luxurious curtains seem to have come to us from Renaissance castles.
Let the gold of the curtains be combined with an elegant gold candlestick, reminiscent of a candelabra, on the coffee table. An elegant accent will be a classic chandelier made of crystal or glass imitating crystal. The main thing is its classic form with tiers and pendants.
The "Chateau" throw will complement the beige tones of the sofa and emphasize the traditional style of interior design. Made from soft merino wool and cashmere, this elegant plaid is embellished with the famous French toile de jouy motif in soft grey-beige tones.