12 January 2023
Reading time: 4 min
1 views
Best ideas for parents on happy new year 2023
12 January 2023
Reading time: 4 min
1 views
New Year is a family holiday. We usually celebrate it with our closest family members. And every year we are wrecking our heads over what to get them.
It's way easier with children — you can buy toys, from dolls and cars to robots and puzzles. But what to give to your parents who seem to have everything?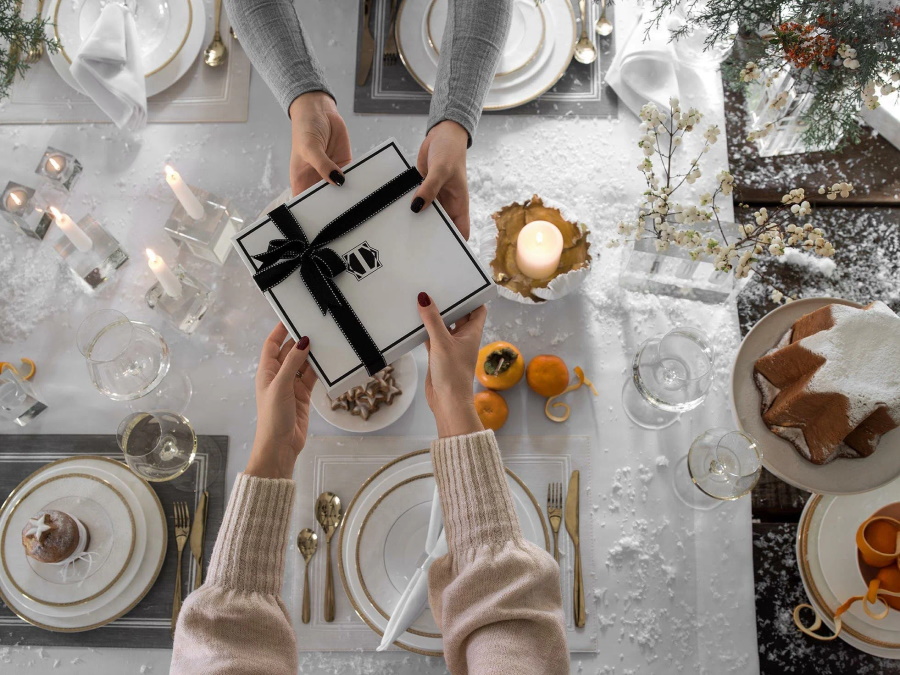 Positive emotions
Excitement and joy are the best gifts for people of any age. An opportunity to break out of routine and try something completely different: a joint weekend trip to an unfamiliar city, a cooking workshop or a quest. On the upside, you don't have to go somewhere far from home to experience these emotions. Get them some author tours to interesting places, sleigh rides, tickets to the theater, or, say, spa gift certificates for couples.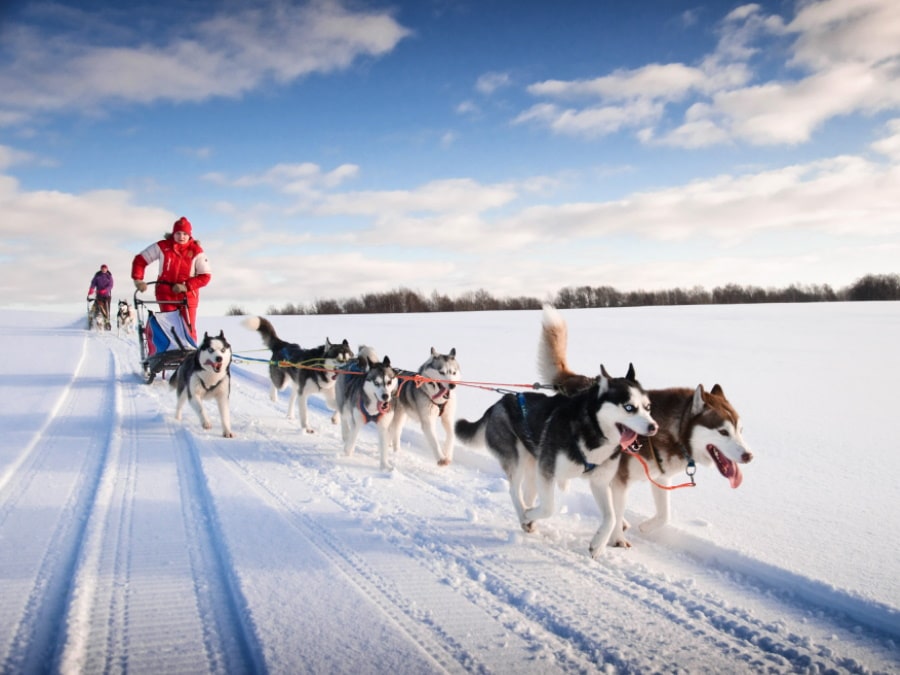 Original surprises
If you prefer something special, surprise your loved ones with personalized gifts. For example, choose from a number of massagers, relieving neck, back or eye pain, relaxing and stress-relieving portable devices; home weather stations or wall clocks with a parents picture or a family photo. A beautiful family tree book would be an interesting option. Parents can fill it out together, going through the archives and reconstructing family history.
Your parents will definitely appreciate a hydrogen water generator, a healing antioxidant.
If your loved ones have ever dreamed about spending evenings together in a cozy house with a fireplace, you can make them happy by getting a tabletop fireplace, which will add a country house vibe to their living room.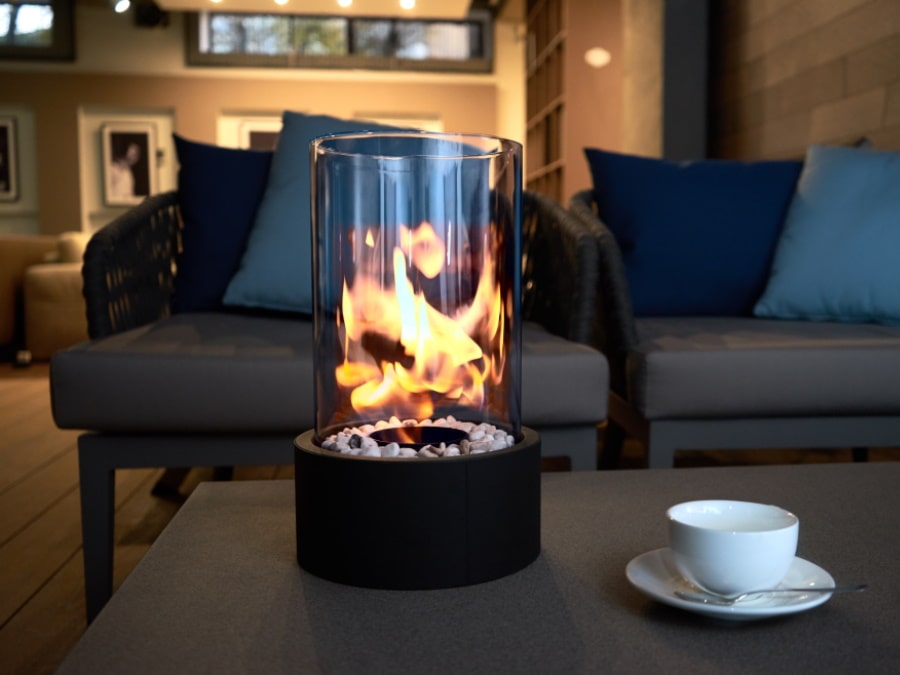 Greatest gift ideas for home
If your parents adore coziness and warmth in their house, with an inclination toward traditional gifts, take a look at Togas Collections for bedroom, dining room, living room. We have everything to enhance your interior image and create a cozy atmosphere: crystal glasses and vases, elegant tablecloths and porcelain tableware, warm woolen blankets and soft terry cloth bathroom items.
A gorgeous, yet practical New Year's gift for your loved ones are terry cloth towels. Perfect for a couple, "Art Line" sets are made in white and ash gray. Each set includes two soft towels: a 100x150 cm body towel set and a 50x100 cm hand one. The white set features a raised chenille embroidery ideally suited for a woman, and the ash gray set — for a man.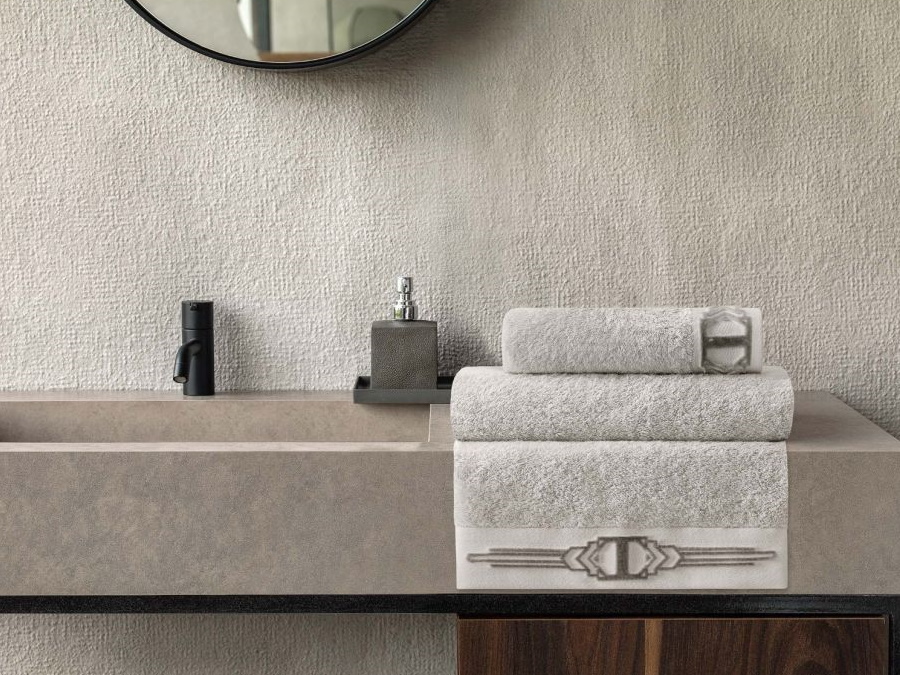 Towel set ART LINE
A "Galio" set is represented by two plush terry robes made from the finest grades of combed 100% cotton. This is a soft, luxurious hooded model. The white bathrobe is perfect for a woman and the light gray one — for a man.
Or what about some decadent champagne glasses to add flare to a celebration with your parents? Resembling a half-opened flower bud, "Roanna" crystal glasses look incredibly tasteful on their festive table. Their stems are uniquely twisted into an intricate spiral, the rotation creating an optical illusion of live motion as if the glass comes to life in your hands.
Do you want something colorful, shining and bright? Take a look at Togas New Year collection — our festive items. It features accent pillows embroidered with beads or spectacular handmade embroidery, as well as throws with winter prints. The velvet decorative pillows "Mounne" and "Kapelos" are some eye-catchers. "Mounne" comes with a beaded mosaic on the front, resembling ice flowers in a complex and beautiful pattern. "Kapelos" pillows are designed in a pleasant coffee and cream hue, its beautiful handmade embroidery, a winter landscape and a reindeer instantly create a New Year's mood. The velvet pillow "Flake" in creamy pearl features an embroidered big snowflake of complex shape, while velvet models "Touris" boast a handmade embroidery with a 3D effect.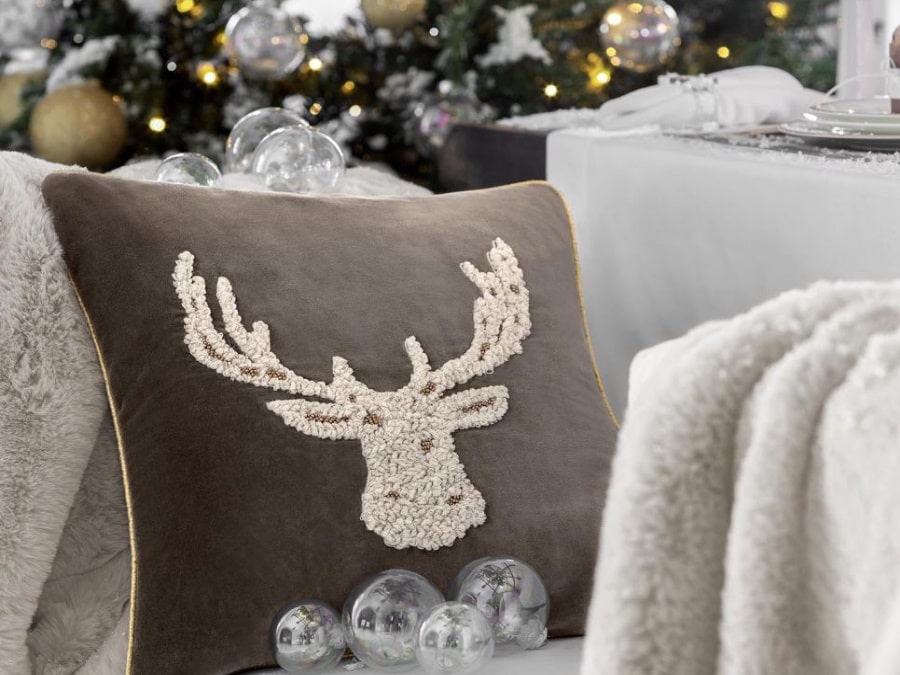 "Poelle", "Fianna", "Stella", and "Gelder's" colorful festive throws have a cotton and soft modal blend. Wrap yourself in this cozy Christmas throw at a TV set and watch one of your favorite Christmas movies.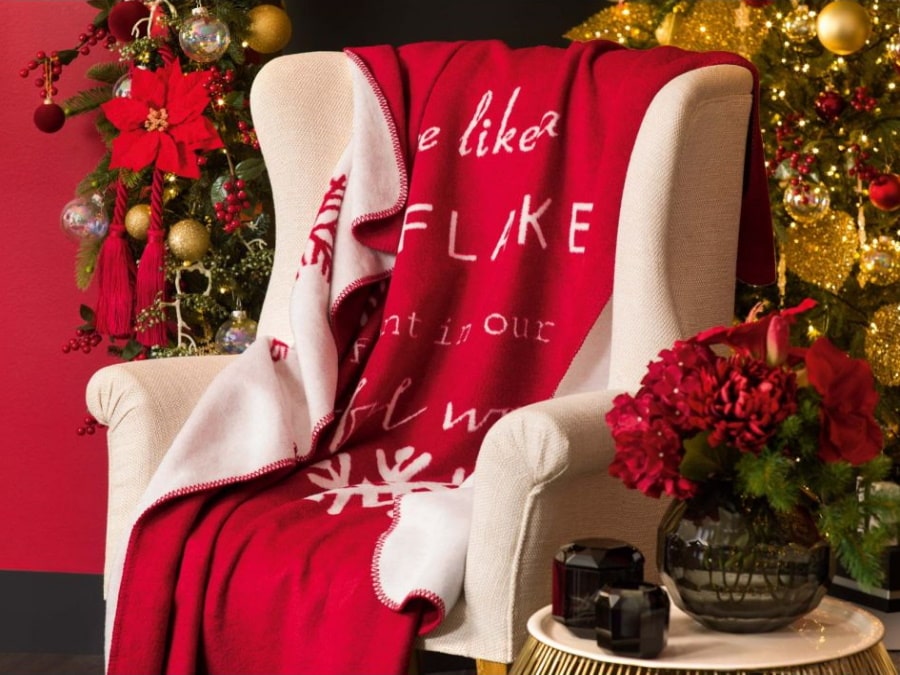 No matter what you are going to give your parents, they will, most of all, appreciate the time you'll spend together.